The Following is the ongoing list of Neighborhoods I serve. I will be adding to the Neighborhood list over time...So comeback periodically to investigate all these areas for more Community information.
Homes for Sale in the Crystal Canyon Subdivision of Mountain Park Ranch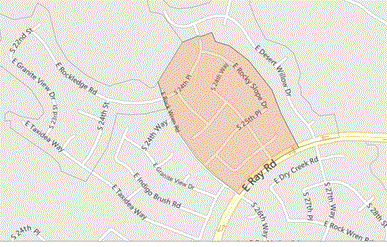 Crystal Canyon is in a lovely area of Mountain Park Ranch approximately 15 miles from Downtown Phoenix.  It caresses South Mountain to the north and gives you the feel of being in a mountain setting. This 100  home subdivision range from 2338sf to 3235sf and are a combination  of one and two stories with both 2 or 3 car garages.  These Homes are all built with 2 by 6 construction.The builder provided the option where the 3 car garage was converted into a bonus room and many homeowners took advantage of the additional square feet. These Homes were built by a builder named Knoell who was later sold to Shea and so now you will see the builder name as Knoell-Shea.
Homes for Sale at Estates at the Ranch in Mountain Park Ranch Phoenix. 
Estates at the Ranch is in a wonderful  area of Mountain Park Ranch approximately 15 miles from Downtown Phoenix.  It is located south of South Mountain.  This Gated  69  home subdivision ranges from  1504 to 2104  SF and are all single story homes with 2 car garages. It is also a Gated Community. The builder of the community was AMERICOR. As part of Mountain Park Ranch, residents have access to three community pools/spas (one which is heated in the winter). HOA fees are amazingly low in this Ahwatukee community and owners receive great value with the Community Pools/Spas and other amenities.
.